rclbranch255.com Website Copyright © Since 2009
a
a
a
a
a
a
a
a
a
a
a
a
a
a
a
a
a
a
a
a
a
a
a
a
a
a
a
a
a
a
a
a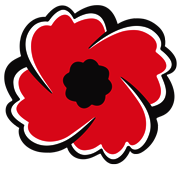 Only two days to go until the Annual Easter Seals Telethon, and we are still in need of Volunteers to help answer the phones & record donation pledges.

SUNDAY, MARCH 25TH
​Volunteers should arrive by 10:15AM, to be on air from 11AM- 12PM
​
Location: Central Park Athletics
3400 Grand Marais Road East, Windsor, ON

3 OF BRANCH 255 MEMBERS WILL BE MANNING THE PHONES
​
Jim Dunn
Betty Goodison
Olga​​ Shultz




FREE SKATING ALL DAY



​​​Money raised during the 36th Annual Easter Seals Telethon provides financial assistance for equipment such as wheelchairs, walkers and communication devices.
It also provides a once in a lifetime summer camp experience at Easter Seals camps where children with physical disabilities can enjoy activities like day camps, basketball, sledge hockey, archery, ropes program, swimming, crafts and art classes.
​​​​​​​