rclbranch255.com Website Copyright © Since 2009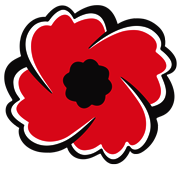 BOOK YOUR NEXT EVENT
Thinking of throwing a party ? Have it at the Riverside Royal Canadian Legion Branch 255 . Want food? We have our fabulous in house kitchen, Two Five Five Restaurant & Grill is available to cater all of your parties, fundraisers , anniversaries,
showers, grad parties, office parties, seminars, workshops, paint parties, and all events.
We are also available for wakes and funerals.
Call Chris at 519-945-2012 or 519-944-6956
EVERY TUESDAY
​
SENIORS DINNER & MUSIC .. ONLY $10.00
​Dinner 4:00 - 6:00 / Music 3:30 - 6:30PM.
​ You don't have to be a Senior to come​​


​WHAT'S FOR DINNER & WHO'S THE ENTERTAINMENT?

​CALL THE LEGION at 519-945-2012
​​OR
​THE KITCHEN at 519-944-6956

Join us EVERY Sunday

​ALL YOU CAN EAT

Breakfast Buffet from 10AM- 2PM .


Bring in the whole family and enjoy unlimited :
Country Style Sausage
Fresh Crisp Bacon
Juicy Ham
Scrambled Eggs
Hot Cakes
French Toast
Home Fries
and More....

Adults ..........................$15
Children under 12..........$8
Children Under 3.........Free

LET'S GET STARTED
​
UMM, FRIES - $4 Bucks
Add Gravy $1.50


​CANADIAN FRIES, OUI....
Basket full of crisp fries​, topped with real white cheddar curds & smothered in gravy
- $ 7 Bucks​

O-RINGS - $8 Bucks


Home made chips, smothered in cheese & then topped with pico, black olives & jalapeno . Oh, and then more cheese.

​
Add beef, chicken or shrimp... $4 Bucks​
WINGS - $10 Bucks
Dusted large wings, choose your favorite sauce and enjoy


Golden brown cheesy sticks, served with your choice of garlic parm or marinara.​


CALAMARI ... - $12 Bucks
Perfectly fried squid, that's it...


GUMBO SHRIMP - $12 Bucks​
6 Jumbo shrimp, battered lightly & full of flavor served with our home made seafood sauce.

THE USUAL - $8 Bucks
Juicy 1/2 lb homemade burger topped with fresh lettuce, tomato, onion & pickle.
​Add real cheddar cheese $1.50
Add juicy bacon $1.50
​

THE PIZZA BURGER - $9 Bucks
Smothered in sauce, fresh garlic mushrooms, pepperoni & melted mozza cheese.
​

THE SHROOM & SWISS - $9 Bucks
Fresh sauteed mushrooms & melted swiss cheese.
​

THE B.L.T. BURGER - $9 Bucks
3 juicy strips of baon, lettuce, tomato, mayo & let's not forget the real cheddar cheese.
​

THE SMOKEY BURGER - $9 Bucks
Take our 1/2 burger and let's smother it in BBQ sauce, sauteed onions, onion rings & chedddar cheese.
​

THE GREEK BURGER​​ -$10 Bucks
Fresh gyro meat, feta cheese, tzatziki & seasoned tomatoes ans onions. YUMMM!!!
​


​​​​







WRAP TIME
-
white or whole wheat
THE GARDEN - $7 Bucks
Fresh tomatoes, red onion, avocado, cukes, fresh greens, cheese & hummus.
​

​
​
THE CRISPY RANCH -$8 Bucks
Tender crispy chicken, loads of shredded cheese. lettuce, tomato & ranch.Perfect...
THE GRANDE TACO - $8 Bucks
Taco beef, pico, cheese, jalapeno, black olives & sour cream, baked to perfection.
​

THE CLUB - $8 Bucks
Bacon, chicken, lettuce, tomato, mayo, cheese..ENJOY!!!
​

THE PARM - $8 Bucks
Crispy chicken, mozza cheese, narinara
​
​
& fresh grated parmesan, rolled & cooked to perfection.
​
GREEK CHICKEN​​​​​ - $ $8 bucks
Grilled or crispy chicken, smothered in feta cheese, and enjoy your greek salad in a wrap.
CHICKEN CAESAR WRAP - $8 Bucks
Crisp romaine, bacon bits, parm cheese & your choice of grilled or crispy chicken.
​

STEAK FAJITA WRAP - $9 Bucks
NY strip-loin, seasoned and tenderized, add peppers, onions, mushrooms, cheese. UMM... & sour cream.
​

QUESADILLA​​​ - $9 Bucks
Your choice of seasoned lean ground beef, chicken or shrimp, a little pico, jalepeno if you want, and then the cheese.
​


​
BASKET OF SHRIMP - $9 Bucks
A large basket of golden brown shrimp. served with our home made seafood sauce.
​

CHICKEN TENDERS - $9 Bucks
Generous portion of meaty, juicy chicken strips served with your choice of sauce.
PIEROGIES - $9 Bucks
sauteed to perfection with juicy bacon & onion, smothered in cheese & baked.
​

BABY BACKS (1/2 Rack) - $9 Bucks
( Full rack) - 15 Bucks
Fall off the bone, sauced & seaosoned to perfection.
​​
THE REUBEN - $8 Bucks
Corned beef, sauerkraut, our sauce & smothered in swiss cheese.
​

THE DOG - $3 Bucks


THE SMOKEY SAUSAGE​​​​​​ - $5 Bucks


EVERY WEDNESDAY
A juicy, delicious Handmade 1/2 pound
Hamburger with all the fixings & one side

EVERY THURSDAY @ 4PM


​
Different Taco options each week
​.
Get as many as you want for one low price each of $2.50 each. All tacos are a la carte.
Prices may vary call the kitchen to find out

EVERY FRIDAY
FISH FRIDAY


Call us to find out what we will be featuring.
Two Five Five 519-944-1956


or Legion

519-945-2012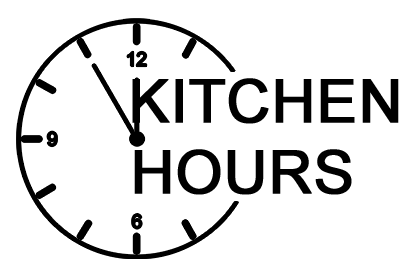 Open for special events booked ahead of time.
- TUESDAY & WEDNESDAY - 11:30 - 8PM
- THURSDAY & FRIDAY - 11:30 - 9PM
SATURDAY - 11:30 - 10PM



New menu launch October 25, 2019 was a success, just want to thank everyone that came and tried it, and also want to thank the great staff at Two Five Five.

​Everyone has stepped up and really has had each others back. We look forward to continue to always serve our guests the best product we can, each and every time.


​Thanks everyone at the Royal Canadian Legion 255