rclbranch255.com Website Copyright © Since 2009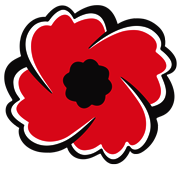 BOOK YOUR NEXT EVENT
Thinking of throwing a party ? Have it at the Riverside Royal Canadian Legion Branch 255 . Want food? We have our fabulous in house kitchen, Two Five Five Restaurant & Grill is available to cater all of your parties, fundraisers , anniversaries,
showers, grad parties, office parties, seminars, workshops, paint parties, and all events.
We are also available for wakes and funerals.
Call Chris at 519-945-2012 or 519-944-6956
EVERY TUESDAY
​
SENIORS DINNER & MUSIC .. ONLY $10.00
​Dinner 4:00 - 6:00 / Music 3:30 - 6:30PM.
​ You don't have to be a Senior to come​​


​WHAT'S FOR DINNER & WHO'S THE ENTERTAINMENT?

​CALL THE LEGION at 519-945-2012
​​OR
​THE KITCHEN at 519-944-6956

Join us EVERY Sunday

​ALL YOU CAN EAT

Breakfast Buffet from 10AM- 2PM .


Bring in the whole family and enjoy unlimited :
Country Style Sausage
Fresh Crisp Bacon
Juicy Ham
Scrambled Eggs
Hot Cakes
French Toast
Home Fries
and More....

Adults ..........................$15
Children under 12..........$8
Children Under 3.........Free

CRISPY FRENCH FRIES $4 Bucks
Add Gravy $1.50
Make it Poutine $3 Bucks

PICKLED CHIPS $8 Bucks
These flavourful dill chips fried golden brown

NACHOS $10 Bucks
Fresh nacho chips & we will load them
up with tomatoes, onion, black olives, jalapeños, cheese

Add taco beef or chicken for $4 Bucks

PIEROGIES $9 Bucks ​
Sautéed with bacon and onions​.
Smothered in cheese & baked to
perfection. ​
Served with our homemade dill sauce.

WINGS 1lb $12 Bucks
2lbs $22 Bucks / 3lbs $31 Bucks
Dusted in our homemade seasoning
these wings hit the spot.

CHIPS & DIP $8 Bucks
Cooked in house.
Served with our homemade chip dip.

THE HOTDOG $5 Bucks
Served with your choice of side

Make it a Chili Cheese Dog $2 Bucks

OH YA… THE APP PLATTER $26 Bucks
Mozzarella sticks, jalapeño poppers,
pickle chips, chips & dip & 1lb wings

WRAP TIME


CHICKEN CAESAR WRAP $8 Bucks
Crisp romaine, bacon bits, parm cheese
& your choice of grilled or crispy chicken.​

BUFFALO CHICKEN WRAP $8 Bucks
Lettuce, tomato, red onion, smoked ham, shredded cheese, spicy crispy or grilled chicken & our garlic aioli sauce.

GRANDE TACO $8 Bucks
Loaded with tomatoes, lettuce, red onion, black olives, jalapeños, cheese, sour cream, salsa & baked.

QUESADILLA $8 Bucks
Make it beef or Chicken with tomatoes & cheese


All burgers are 1/2 lb topped with lettuce,
onion & pickle.
Always made with 100% beef.

THE USUAL $8 Bucks
Add cheese for only $1.50

THE HAM & CHEDDAR $9 Bucks
Smoked ham & melted cheddar cheese top our yummy burger.

THE SHROOM & SWISS $9 Bucks
Sautéed mushrooms & swiss cheese smother this guest favourite.

PIZZA BURGER $9 Bucks
Pepperoni, mushrooms, cheese & of course pizza sauce

Add your choice of side to any above items $2 Bucks




The BLT $7 Bucks
Juicy bacon​ crisp lettuce, tomato & mayo. Need we say more!!

The TUNA SALAD $7 Bucks
Our mix of tuna salad is full of flavour
& topped with cheddar cheese, loaded for you to enjoy.

The GRILLED CHEESE $7 Bucks
Loaded & packed with cheeses &
gooey as can be.

The RUEBEN $8 Bucks
Loaded with corned beef, sauerkraut, swiss cheese & our homemade sauce all smothered and toasted on rye.

The GOOD-OL CLUBHOUSE $9 Bucks
Fresh roasted chicken, lettuce, tomato, juicy bacon & yes mayo.

Add your choice of side to any above
order for - $2 Bucks

Make it onion rings or poutine - $3 Bucks


RIBS 1/2 rack $10 Bucks
Full rack $19 Bucks
Slowly cooked fall off the bone ribs smothered in our homemade BBQ sauce.

ROASTED CHICKEN (1) pc. $9 Bucks
(2) pcs.$11 Bucks / (3) pcs.$13 Bucks
Our juicy roasted chicken is baked to
perfection.

RIB & CHICKEN $14 Bucks
1/2 rack of our ribs and roasted chicken (2) are always a perfect combo to satisfy your cravings.

FISH & CHIPS Beer battered haddock
(1) pc. $9 Bucks or
(2) pcs. $12 Bucks
Beer battered haddock fried golden brown.



EVERY WEDNESDAY
A juicy, delicious Handmade 1/2 pound
Hamburger with all the fixings & one side

EVERY THURSDAY @ 4PM


​
Different Taco options each week
​.
Get as many as you want for one low price each of $2.50 each. All tacos are a la carte.
Prices may vary call the kitchen to find out

EVERY FRIDAY
FISH FRIDAY


Call us to find out what we will be featuring.
Two Five Five 519-944-1956


or Legion

519-945-2012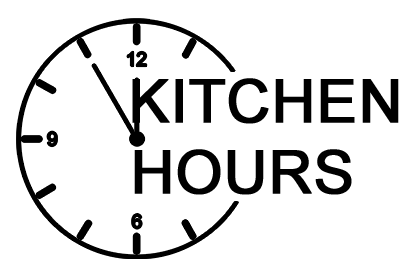 Open for special events booked ahead of time.
- TUESDAY & WEDNESDAY - 11:30 - 8PM
- THURSDAY & FRIDAY - 11:30 - 9PM
SATURDAY - 11:30 - 10PM