PUBLIC RELATIONS OFFICER - Debra Thompson

rclbranch255.com Website Copyright © Since 2009
1.The Colour Guard were presented with a Canada 150 yr pin.

​2.Branch 255 presented a check for $1000 to Riverside Secondary School to go towards the students trip to France for Vimy Ridge.
​
​ Pictures taken by ​Debra Thompson​


-------------------------------------------------------------------
GENERAL MEETING
​JANUARY 26th. 2017

General Meeting Pictures and other of 2017 - 2018

GENERAL MEETING
​FEBRUARY 26th. 2017

Branch 255 donated $5000.00 to help the Cadets. The money will go to much needed equipment and camping gear.​

​​​ Pictures taken by ​Debra Thompson​


-----------------------------------------------------
GENERAL MEETING
​MARCH 23rd. 2017

Linda Tetley received a
​Life Membership.
​Congratulations Linda



​​Picture taken by ​Debra Thompson​



-----------------------------------------------------​​
Congratulations to veteran Roland Demers for getting his 50 year medal.
​He has been a member of the Riverside RCL Branch 255 for​ 56 years.



​​Picture taken by ​Debra Thompson​



--------------------------------------------------------
The Riverside RCL Br 255 was proud to present a $5000.00 check to Ron Sitarz for the the Navy Vets Memorial at Dieppe Park. From left to right are Sgt of Arms Bruce Tribute, Ron Sitarz ​and
Br 255 President Tim Copland

​Welcome to our 4 newest members:
​(from left to right)
Sgt of arms: Bruce Tribute
New Members Michael Power, Lonni St. Louis, Robert Ferguson and absent from Photo Nancy St. Louis
Membership Committee: Jim McAree


-------------------------------------------------------------------
GENERAL MEETING
​APRIL 27th. 2017

GENERAL MEETING
​MAY 25th. 2017

Tim Souliere ,received a Certificate of Appreciation for all his hard work installing the new ceiling tiles at the Branch. He did a fantastic job. Thank you Tim and Congratulations

-----------------------------------------------------------------​

Veteran Br 255 member Roly Demers received a Quilt of Valour today.
​Here he is receiving it this morning at Br 255. Thank you for your service to this great country of ours Roly
​
​Picture taken by Taylor Thompson.

--------------------------------------------------------​​
Good bye old carpet and chairs.
​Mike St Louis from Summit Wall and floor covers limited ,located at 5909 wyandotte street is , is installing the new carpets.
Photos taken by Debra Thompson​​
Windsor eats Friday night lights faired the rainy weather and came out to party with us. What a bunch of great people.

--------------------------------------------------------​​


Royal Canadian Legion Branch 255 on Saturday September 2nd nine of Windsor's local veterans were presented with a beautiful handmade quilt from Quilts of Valour Canada. Thanks to all the veterans for your service and thanks to the quilters for creating such beautiful blankets.
President Tim Copland,
Vice President Jim Dunn, Branch 255 sponsored a Hero Plaque
in Remembrance of Pte. Robert D. Copland, Essex Scottish Regiment.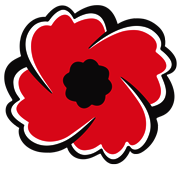 Branch 255 Ceremony Friday September 22nd at the​
​Windsor Memorial Cemetery.
Pictures taken by Debra Thompson​
Veterans Voices of Canada-Flags of Remembrance Windsor closing ceremony.

-------------------------------------​​
Branch 255 Welcomes
​13 New Members

--------------------------------------------------​​
Left to right: Cathy Brown, Ken Marshall, and Debra Thompson all received a Service Medal for their dedication and hard work to our Branch . Branch 255 also swore in four new members.
The Riverside RCL BR 255 is very proud to be able to make a donation of $6000 to the Family Services Windsor-Essex for the purchase of 2 neurofeedback machines.
Zone A-1 Public Speaking contest today, at the Ambassador Legion Branch 143 in Windsor, ON.

Bernard de Vaal Jr
Graduate journalist at St. Clair College, Windsor, Ont.
Email: jacobusbernardus.devaal01@stclairconnect.ca

RIVERSIDE ROYAL CANADIAN LEGION BRANCH 255 WINDSOR ONT CANADA is
proud to support the Veterans Voices of Canada - Flags of Remembrance - 2018
​Windsor by sponsoring 5 Veterans In Remembrance to

WWII Veteran Pte Carl Rustulka, RCA , Saskatchewan Regiment
WWII Veteran Stoker Dennis (Tiny) Phillips ,RCN
WWII Veteran Pte Joseph (Joe) V. Prieur, RCN
Sgt Morely (Moe) Thompson , RCA, Queens Own Rifles
WWII Veteran Pte Ronald G. Ewing RCA,

LEGION WEEK SEPTEMBER 2018
BRANCH 255 LEGION WEEK MEMORIAL SERVICE
Friday, September 21st at the Windsor Memorial Gardens
Pictures taken by Debra Thompson / Branch 255 P.R.O.​
FLAGS OF REMEMBRANCE 2018
Pictures taken by Debra Thompson / Branch 255 P.R.O.​