rclbranch255.com Website Copyright © 2010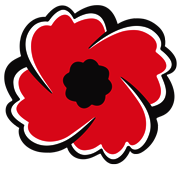 TO ALL VOTING BRANCH 255 MEMBERS …
​ It's that time again to NOMINATE your NEW Branch Officers & Executive for 2018 / 2019
​
Members are encouraged to attend Thursday's General Meeting on MARCH 22nd,
2018 its the night of Nominations for your new Branch Officers and Executive!
You are welcome to Nominate any member who is in good standing and has attended
a minimum of four (4) general meetings since the last Annual election to be eligible
​to stand for any position .
​To serve on the Executive you must have been a member for at least 1 year.
​It would be wise to speak to the person you want to Nominate to see if they are
interested in a position on the Executive.

Branch Officers to be elected:
​
​- President
- 1st Vice President
- 2nd Vice President
​
​- Secretary
- Sergeant At Arms
​
​- (6) Executive as a unit

​​

Branch Executive elected will be responsible for the following Committees :
​
​- Bar
- Bingo​ ( Marilyn Bremner)
- Bulletin Editor​
- Bursaries​
- Cadet Liasion​
- ​Constitution and Laws​
- Entertainment​
- Event / Decorating Committee​
- Honours and Awards​
- House Committee​
- Kitchen Liasion​
- Ladies Auxiliary Liaison
- Legion Supplies
​​- Licensing​​
​- Lottery Trust/Nevada
- Membership
- Poppy Chairman
- Public Relations​ Officer
- Remembrance​
- Seniors
- Service Officer
- Sick & Visitation​
- Sports Officer
- Treasurer​ ( Linda Faubert )
- Website Co-Ordinator​ ( Elaine Dunn)
- Youth and Education​

​​
As you can see there are a lot of Committees to be looked after.
​We need a fully functioning Executive who are willing to donate their time on a
regular basis throughout the year to keep the Branch active.

Nominations for Executive positions (will NOT) reopen
THURSDAY, APRIL 26TH, ​​​2017 General Meeting 7:00PM

ELECTIONS will be held on SUNDAY, APRIL 29TH, 2018 at 1:00PM​
Nominations for Executive positions (will) reopen​.