PUBLIC RELATIONS OFFICER - Debra Thompson

rclbranch255.com Website Copyright © Since 2009
Royal Canadian Legion Zone A1 raised $11,400.00 to Easter Seals in memory of long time Easter Seal panelist, Veteran and Br 255 member Larry Costello.
First picture taken by Mike Kovaliv
Second picture taken by ​​Angelo Aversa / CTV London
Tecumseh Mall made a donation of $500 from their Canada 150 Gift Card Donation to the Royal Canadian Legion 255 supporting local veterans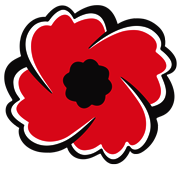 Poppy Chairman Ken Marshall and 2nd Vice President Jim Dunn presented Carol Derbyshire and Linda Britton from The Hospice of Windsor and Essex County with a cheque for $8900.00 to purchase an Ultra Sound Pocus Machine.
Pictures taken by Debra Thompson

Windsor held its Remembrance Day ceremony at the cenotaph Saturday morning. (Meg Roberts/CBC News )
Remembrance Day Ceremony 2017
​City of Windsor Cenotaph


Pictures taken by Eyes on Windsor​
2nd Vice President Jim Dunn and Olga Schutz Colour Guard worked the Easter Seals Telethon answering the phones for pledges.
June 26, 2018


​Riverside RCL Branch 255 donated $8900.00 , the Hospice to purchase an Ultra Sound Pocus Machine. Photos taken by Debra Thompson
JUNE 28, 2018


​ The Grade 2-3 Class from Princess Elizabeth School came to visit Branch 255 for a presentation by Navy Veteran Rick Simons and Vietnam Veteran Wayne Hillman to learn about Veterans, and to be introduced to the Legion.
​Photos taken By Debra Thompson
June 9, 2018


Volunteers gathered at Royal Canadian Legion Branch 255 before hitting the streets to find Homeless Veterans.(Photo by AM800's Gord Bacon)