BRANCH 255 WHERE EVERY IS WELCOME
​


​"WE'RE OPEN TO ​THE PUBLIC"​​


​​
THERE IS A $3 DONATION​FOR NON MEMBERS
​​​​"Subject to change​"

​​No person under the age of 19 years will be sold or served alcoholic
​beverages, ​or ​Nevada tickets

​All patrons shall return their empty glasses and bottles to the bar area.
​​Torn or ripped jeans, short shorts or bare midriffs will not be allowed in any area of the Branch​​​​.
ENTERTAINMENT CHAIRMAN - Cody Thompson
rclbranch255.com Website Copyright © Since 2009 SATURDAY NIGHTS 8:30 - 12:30 PM
BANDS​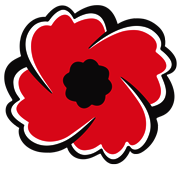 EVERY TUESDAY
​
SENIORS DINNER & DANCE
​ONLY $10.00
​
You don't have to be a Senior to come.​
​Dinner 4:00 - 6:00 / Music 3:30 - 6:30PM​​


​
JULY16th

Dinner: choose either home baked lasagna, or choose our home made cabbage rolls, both served with your choice of caesar salad,

​garden salad,
​
soup or fries


​​Entertainment: Crowbar Hotel
That's right , right here at the Riverside RCL Br 255.
​"Bring it on home to me " official video by Windsor's very own
Missy Jean and Matt James Clover.

​​Thank you for choosing Branch 255 Legion
​to create this awesome video. Well Done!!
- Soul Minors


​- Soul Minors


- Crowbar Hotel

- Crowbar Hotel



- Mister Please


​- Mister Please


- Mister Please

- Crowbar Hotel