BRANCH 255 WHERE EVERY IS WELCOME
​
​"WE'RE OPEN TO ​THE PUBLIC"​​
​​
THERE IS A $3 DONATION​FOR NON MEMBERS
​​​​"Subject to change​"

​​No person under the age of 19 years will be sold or served alcoholic
​beverages, ​or ​Nevada tickets

​All patrons shall return their empty glasses and bottles to the bar area.
​​Torn or ripped jeans, short shorts or bare midriffs will not be allowed in any area of the Branch​​​​.
ENTERTAINMENT CHAIRMAN - Cody Thompson
rclbranch255.com Website Copyright © 2010 SATURDAY NIGHTS 8:30 - 12:30 PM
BANDS​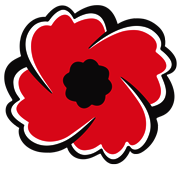 EVERY TUESDAY -
​
Senior Dinner & Music .. ONLY $8
​Dinner 4:00 - 6:00 / Music 3:30 - 6:30PM
Ladies Auxiliary Bake Good Sale 4 - 5:30PM
​
​
​December Entertainment & Dinner
​​For your Entertainment and Menu we have:​
​
Dec.5th - Gord Ciliska / Ham & Scalloped Potatoes
​
Dec.12th - Ron Ouellette
​Salisbury Steak,gravy, boiled potatoes, and vegetable
​
Dec.19th - Clayton Moore Jr.
​Turkey, mashed potatoes, gravy, stuffing,
​cranberry sauce, and vegetable
​
​
Dec.26th - Boxing Day NO Seniors Dinner or Bake Sale
​​​​​
DECEMBER

2nd

9th

16th

23rd

30th​​

Sunday 31st​​​​​​​​
- Soul Minors

- Soul Minors​​

​​​- 17 North

- 17 North

- 17 North​

- 17 North​​
​New Years Eve
​​

Book your Christmas Party at Branch 255 Legion
​Have DJ'S GRILL cater it. We can accommodate up to 250 people.