BRANCH 255 WHERE EVERY IS WELCOME
​
​"WE'RE OPEN TO ​THE PUBLIC"​​
​​
THERE IS A $3 DONATION​FOR NON MEMBERS
​​​​"Subject to change​"

​​No person under the age of 19 years will be sold or served alcoholic beverages,
​or ​Nevada tickets

​All patrons shall return their empty glasses and bottles to the bar area.
​​Torn or ripped jeans, short shorts or bare midriffs will not be allowed in any area of the Branch​​​​.
ENTERTAINMENT CHAIRMAN - Cody Thompson
- Mister Please

- Mister Please

- Mister Please

- 17 North


AUGUST

5th
​​
12th
​
19th
​
2​​​​6th

rclbranch255.com Website Copyright © 2010

​​​​​​​EVERY TUESDAY


​SENIORS DINNER AND DANCE MUSIC



​​​
DINNER 4:00 - 6:00PM
​MUSIC FROM 3:30 - 6:30PM​
​
For your Entertainment we have:​
​
FIRST TUESDAY EVERY MONTH
Gord Ciliska​

​​SECOND TUESDAY EVERY MONTH
Ron Ouellette​

THIRD TUESDAY​​ EVERY MONTH
Clayton Moore Jr.​

FOURTH TUESDAY EVERY MONTH​​
Ryan St Dennis Jr​.

​


AUGUST MENU

ONLY $7.00​​


Tuesday, August 1st
Pork Loin Chops

Tuesday, August 8th
Lazy man's Cabbage Rolls
​
Tuesday, August 15th
Roast Beef

Tuesday, August 22nd
Meat Loaf

Tuesday, August 29th
To be announced / Cranberry Chicken Thighs​​​

​​
​​​* Because the cost of food keeps going up and up, the Tuesday Dinner / Dance
​specials price will be going up to $8.00 starting in September.*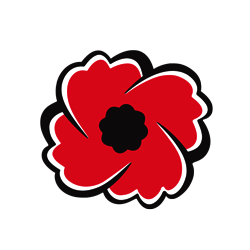 FRIDAY NIGHTS 7:00 - 10:00 PM SATURDAY NIGHTS 8:30 - 12:30 PM
JULY​ - No music on Friday nights
in the month of July​

AUGUST 18th - Olden Yonge
​
​​​Do you have a summertime birthday ?
Come Celebrate your June , July & August Birthdays with the Riverside RCL Br 255 and livemusic OLDEN YONGE Grab your friends, & family and come eat, drink, dance and have a fantastic time , while we all celebrate your big day together . There will be free birthday cake for everyone. Admission is free.