2828 WINDSOR REGIMENT ROYAL CANADIAN ARMY CADET CORPS



Site Location:​​
​Major F A Tilston VC Armoury Police and MilitaryTraining Centre
Located at 4007 Sandwich Street
Windsor, Ontario
Call 226-773-0920​​​

rclbranch255.com Website Copyright © Since 2009

​​​​​​
​​​
​​​​​​About Army Cadets and the Army Cadet League
The Royal Canadian Army Cadets is a national organization for youth aged 12 to 18.
​There are more than 25,000 cadets which are split up into over 450 corps across Canada. Each member meets up once a week during the school year on their designated training night to learn citizenship, leadership, drill, effective speaking, outdoor survival, range and more.
​In addition to training nights, corps may have other optional nights of the week dedicated to sports, drill, range, biathlon or other additional training. During select weekends during the year, many corps engage in outdoor bush exercises, competitions or a variety of other trips.
During the summer, cadets have the opportunity to go to a variety of summer camps.
​These courses range from 2 to 7 week courses and include basic training, introductory and advanced courses to leadership and instruction, drill and ceremonial, outdoor and sports training, and the Canadian Forces basic parachutist course.
LIAISON TO CADET CORPS 2828 - Dave Jarvis
​​Most recently in 2017 the Royal Canadian Legion Branch 255 is very proud to announce
​we have made a substantial donation of $5000.00 to help the Cadets. ​
​The money will go to much needed equipment and camping gear.
​​​​​

RCL Cadet Corps change of Command Ceremony held on Sunday June 4 at 11:00 AM at the Major F Tilston VC Armoury (4007 Sandwich Street ) Photo credits by Sharron Pembleton Jarvis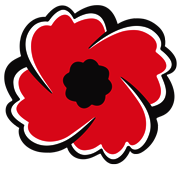 Remembrance Parade and Dinner. Sat. November 4th, and Sun. November 5th. Thank you to our dedicated cadets and Capt. Matthews-Turner job well done! Cadet Corps 2828
Photos taken by ​S.J. Flynn
​​​​2828 ROYAL CANADIAN ARMY CADET CORPS (RIVERSIDE)
Sponsored by Royal Canadian Legion Branch 255​​ will be holding it's 50th Anniversary on Saturday, June 16, 2018 with a dinner and dance to be held at the branch.
On Sunday, June 17, 2018 the Corps will hold it's 50th Annual Inspection Parade to be held at the Major F. Tilston Armoury.​
​​
To help with the cost of the events, the Reunion Committee will be holding fundraisers up until June.
Your support to these fundraisers and Corps events would be the greatest gift to the Cadets.​​​