Chris is 25 years old, Windsor born and raised in the Riverside area, attended Herman High School with his dream of joining the Military an did Afghanistan o in March of 2007. He was posted to the First Batallion, Royal Canadian Regiment in the infantry, based out of Petawawa.
He was deployed to Afghanistan for his first tour May 13- 2010 to December 23 - 2010, where he served as Lav gunner.​
Chris is currently serving with the Royal Canadian Regiment, First Batallion and resides in Chalk River, Ontario.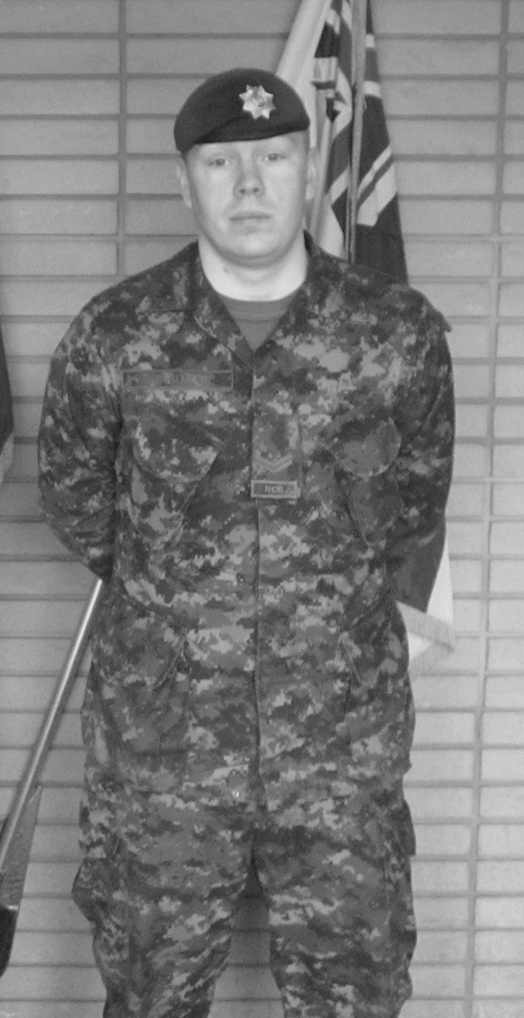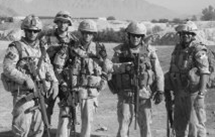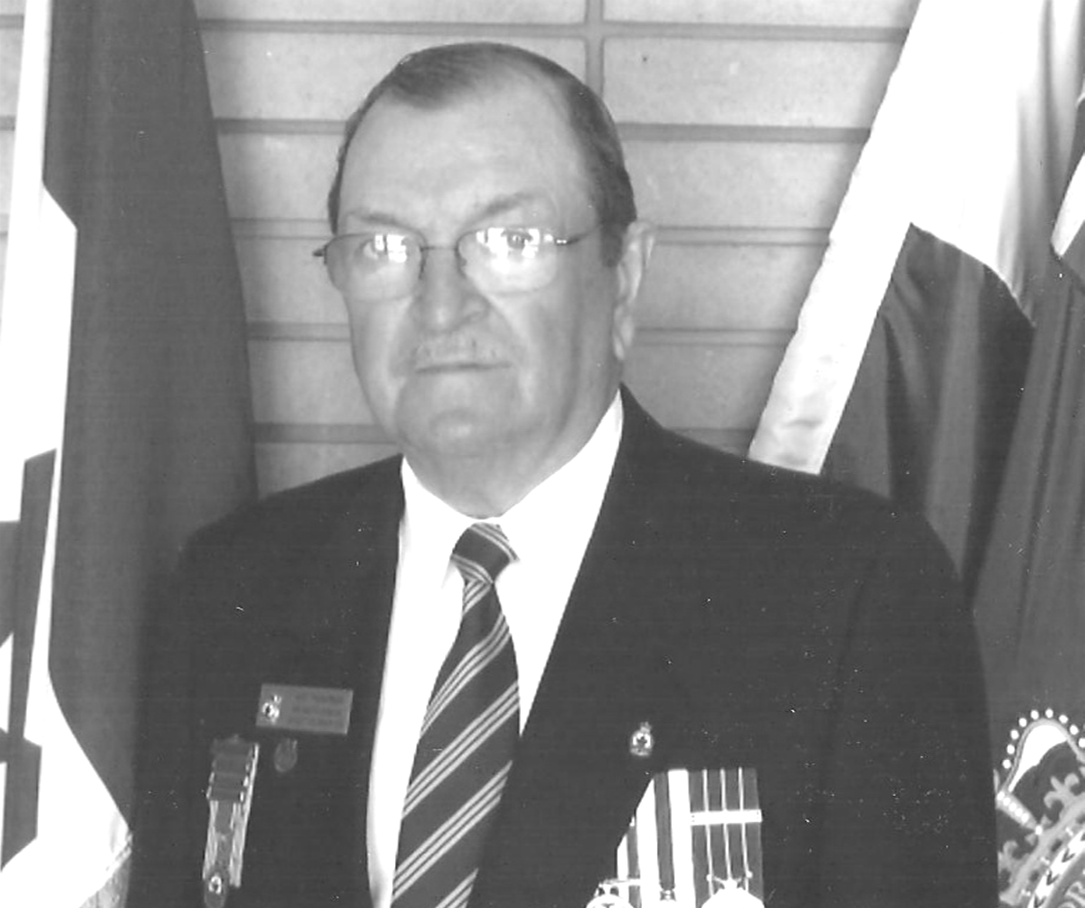 MANLY MORLEY THOMPSON Joined CND Army in Ottawa in 1956.
Shipped to Calgary for 18 weeks. Basic training after he graduated, was posted the 2nd BN Queen Own Riffles in Victoria BC. In 1957 did infantry training until Oct.1957.
In Oct./57 we were sent to Germany for a 2 year tour of duty which turned into 3 years.
​He did signal training, weapon, driving, mortar, and Leadership training..Came home in 1960 posted to Calgary, between 1960-1966 did qualification course's in Small Arm, advance mortar, machine gun, antitank, and senior NCO all at Camp Borden ON.


Was released in 1966 as Sergeant. Moved back to London ON. Took an apprentice course in Plumbing for 3 year given 2 year for his Army time. Moved to Windsor in 1969 for work in this city. Joined the Essex Kent Regiment as a Staff Sergeant worked his way up to become the RSM of the unit (CWD), stayed in this position until his first
retirement ​two years later took the position of a RSM of the 21 service Br for 2 year
Moe has been a member of Branch 255 for 14 years, served as 3rd, 2nd, vice president,,
Committees –House, Honour and Awards, Poppy Chairman, and Parade Marshall.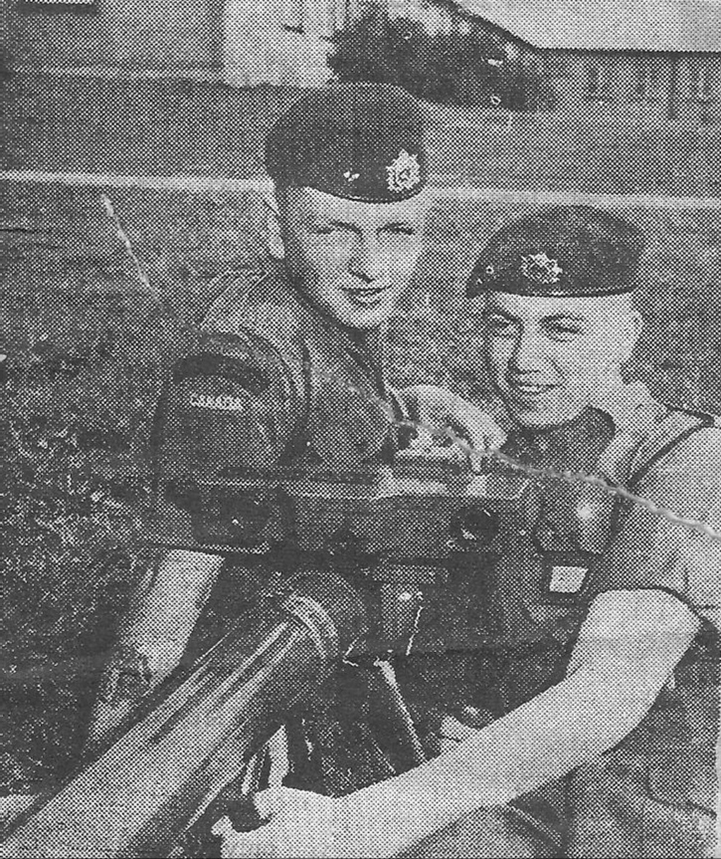 MANLY THOMPSON, NORTHBROOK EARNS CORPORAL'S STRIPES.
SOEST GERMANY, These Ontario soldiers serving with the 4th Canadian Infantry Brigade Group graduated from the Junior Non-Commissioned officers School. After eight weeks of intensive training, they are now qualified to hold the rank of Corporal.
Member of the Queen's Own Rifles of Canada, Rifleman Manly Thompson, of Northbrook (left) train with the "Heller" anti-tank weapon.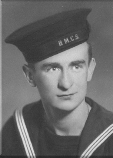 BRANCH 255 OLDEST LIVING MEMBER 2011
Steve was born March 3rd, 1916 in Hamilton Ontario​.
He joined the Navy on June 7,1943.
He was dreafted to the Escort Aircraft Carrier HMS Puncher which transported planes to Casablanca Africa, Glasgow Scotland, and Liver Liverpool England​​.
When the home fleet went operational in Scapa Flow Steve made four trips along the Norwegian Coast.
After the war the HMS Puncher carried troops back to Canada.
Steve was discarded November 6,1945 Windsor, Ontario.​​

In 1960 Steve married his late wife Joan, has four children, 8 grandchildren,and 2 great grandchildren​​.Steve retired from Bendix Eclispe after 42 years of service.​​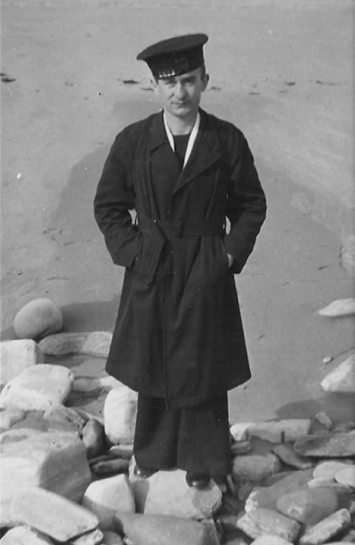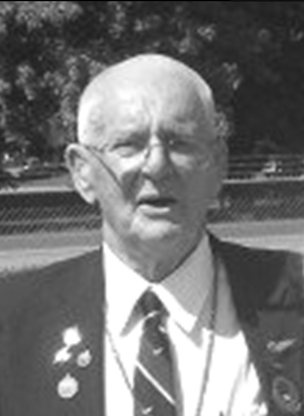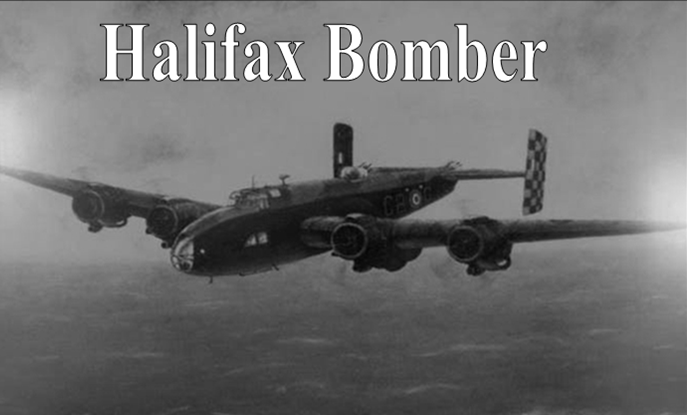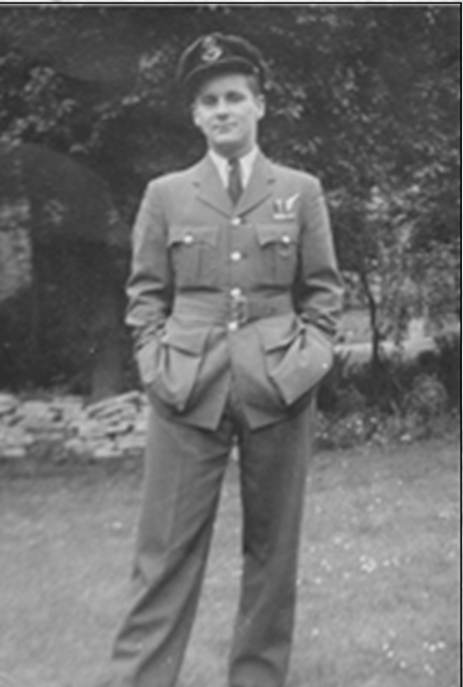 Al Perry England 1945 after he completed 34 trips over enemy territory. Al Perry (front row, far left) with his Halifax Crew ​WWII Veteran flying with the Canadian Air Force Bomber Command.
​Join the Air Force March 7th,1941. Graduated Malton in Toronto with Air​ Bombers Wing.
​Received his commission two weeks leave, and was shipped over seas to England​. got to a place called Kinloss way up in the Northern part of Scotland, where they were crewed up.​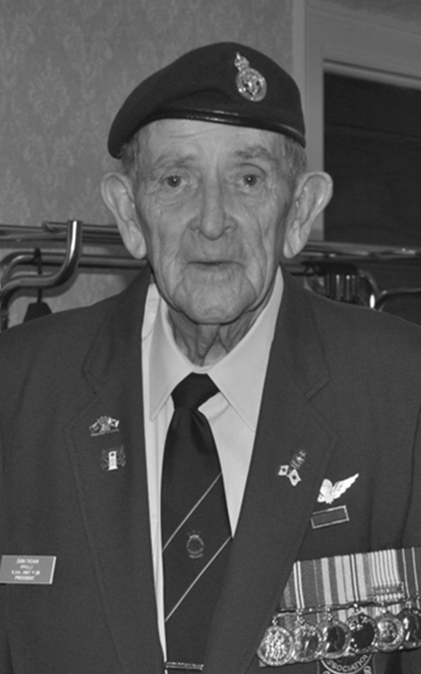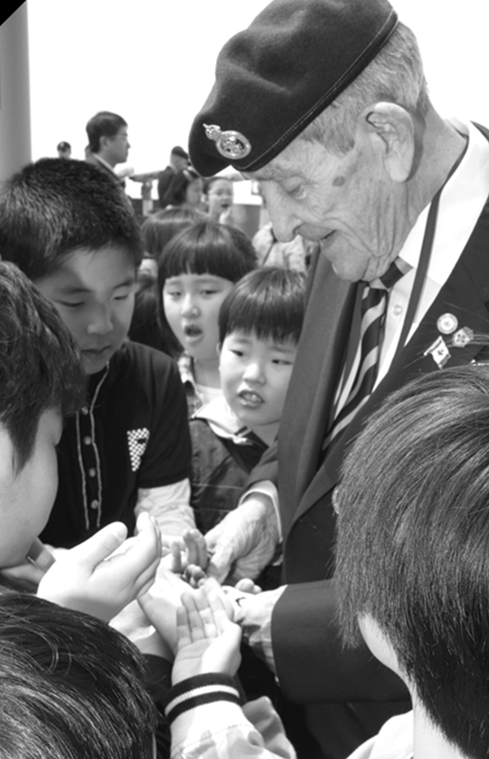 Donald Doan January 20th, 1927 in Sombra Ontario, but grew up in Chatham, Ontario with his seven older brothers and sisters.
​Before he enlisted with the Canadian Forces, Donald was a laborer with INCO. Wanting to be like his big brother Mr.Doan enlisted with the Princess Patricia's Canadian Infantry on January 20th,1943.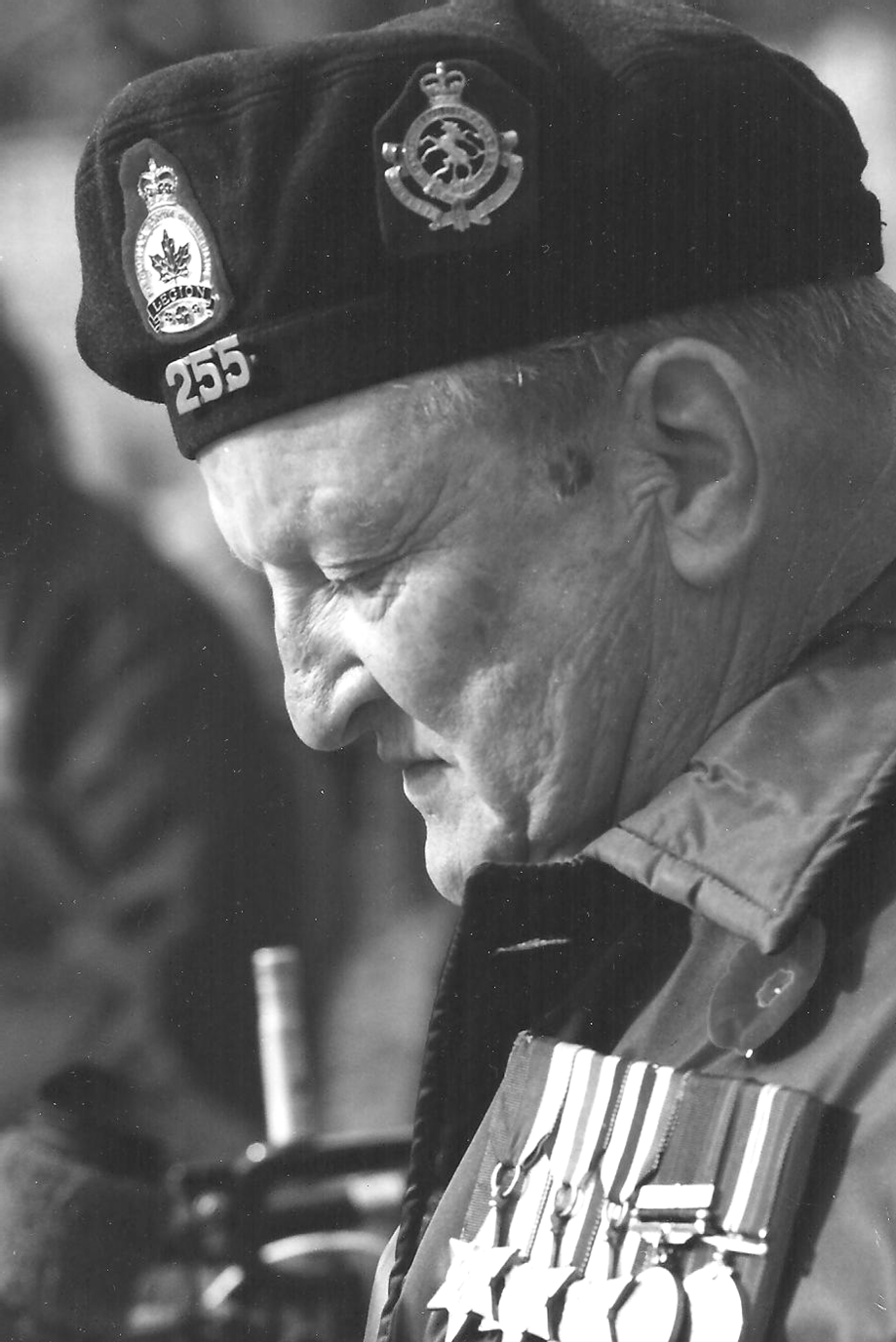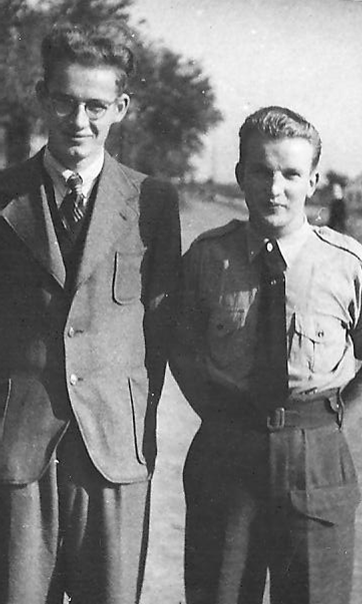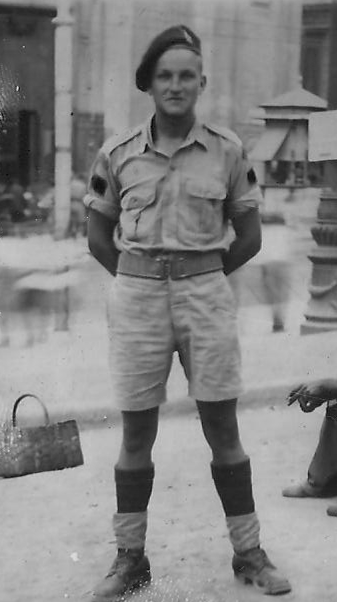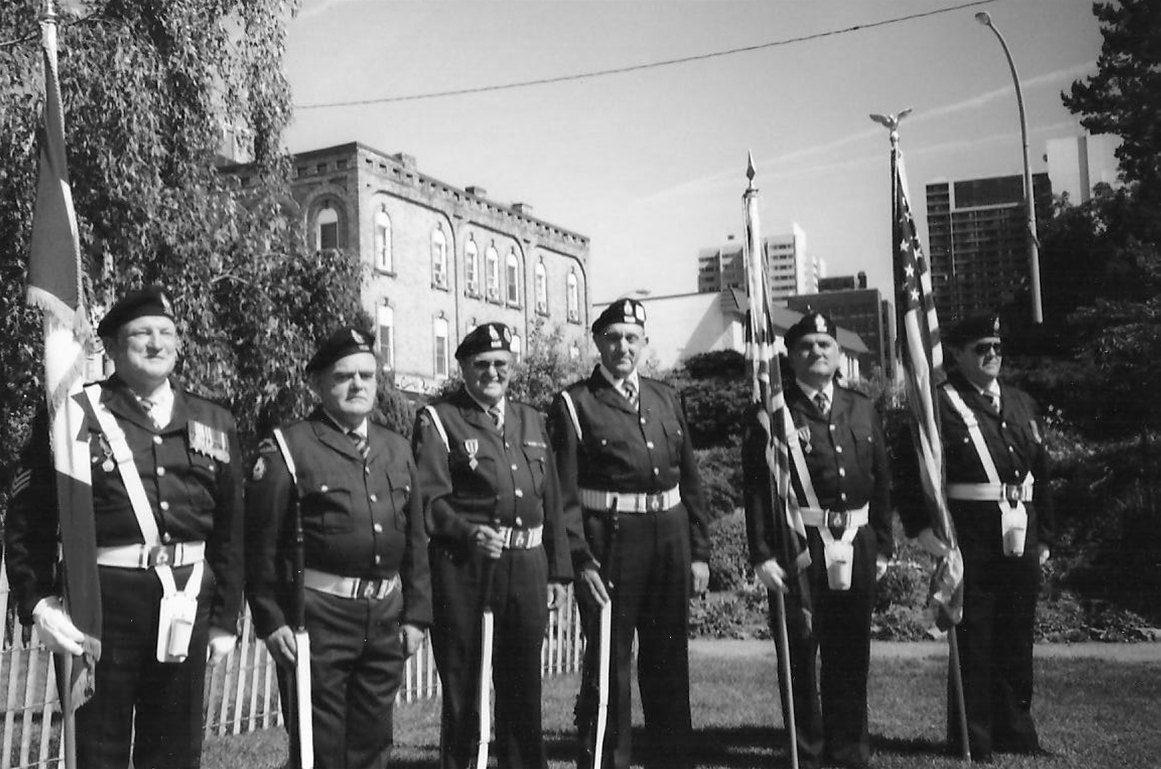 Lewis George Bevan born January 16th, 1924 - married September 20th, 1947.
Lived most of his life on Ford Blvd, bought his house on Ford Blvd in 1950, married to Madeleine and together they raised 4 children - 5 grandchildren, and 4 great grandchildren. Worked at Chrysler Corporation for 371/2 years before retiring.
Joined Canadian Army February 25th, 1943 - Discharged March 6th, 1946.
Served over seas in WWII for the Governor General Horse Guard, in France, Germany, Italy​​, Great Britain, and Central Mediterranean Area.
Joined RCL Legion Br 255 in 1960 as well as the Legion Color Guard in 1960, Lewis served as 1st vice, 2nd vice President, Executive Committee, Bar Chairman, Entertainment Chairman​​​, and Sgt. at Arms, after spending 15 years as Cub Master of the Cubtroop 44th Seeonee of the United Church.
Lewis also found time to play fastball as a pitcher for various teams including Chryslers and Br 255, also was chosen as a citizen of the Week.​
Seven years later he headed over seas to serve in the Korean War ​Don arrived in Korea on December 18th,1950 where he​ served as an anti-tank gunner.
​Don Doan hands out souvenirs to school children​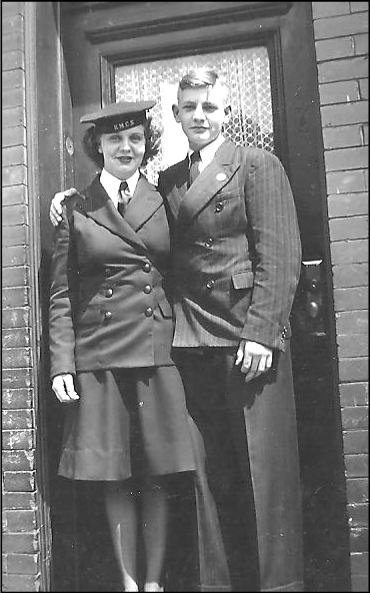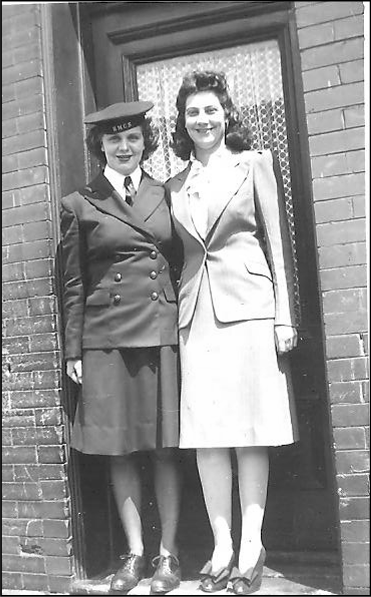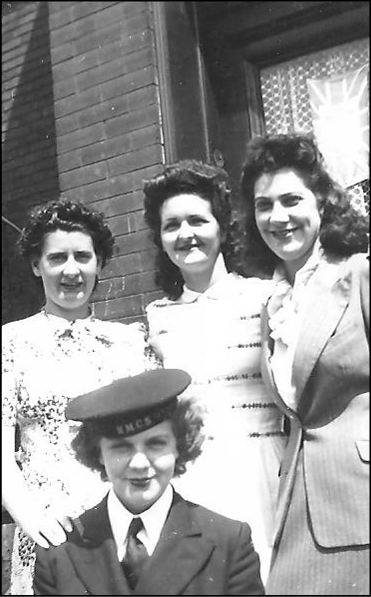 Dorothy joined the Navy in 1943 as a wren. Left Montreal on October 4,1943 her 16th birthday, and went to Gault, Ontario for basic training.

​On arrival Dot received a telegram informing her that her younger brother
had died and she was to go home.
​Then returned after the funeral to Gault
for basic training. Then left Gault for Cornwallis and was Ships Company (she stayed there) Worked in laundry for Hospital Ships.



Married in Cornwallis. In September left Cornwallis, discharged in 1945 in Windsor. HMCS Hunter.
Was married to her Navy sweetheart till the day he died 57 years later. Had 8 children, and worked hard raising them.
Now spends her time enjoying all the extras life has to offer and coming to branch 255 for senior dinners, St.Patrick's day, and especially playing cards three times a week.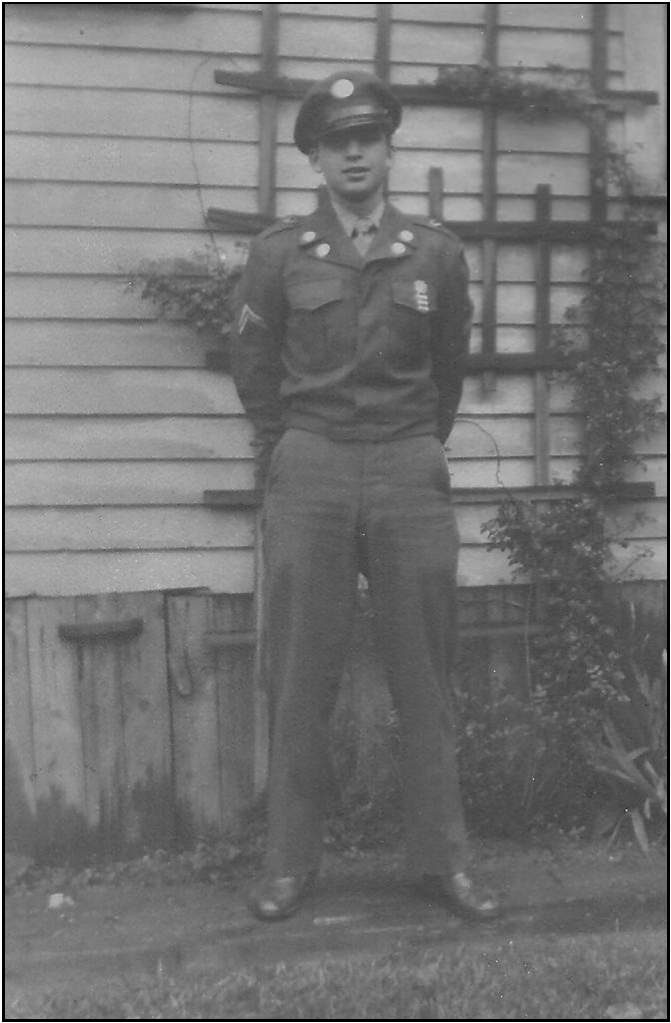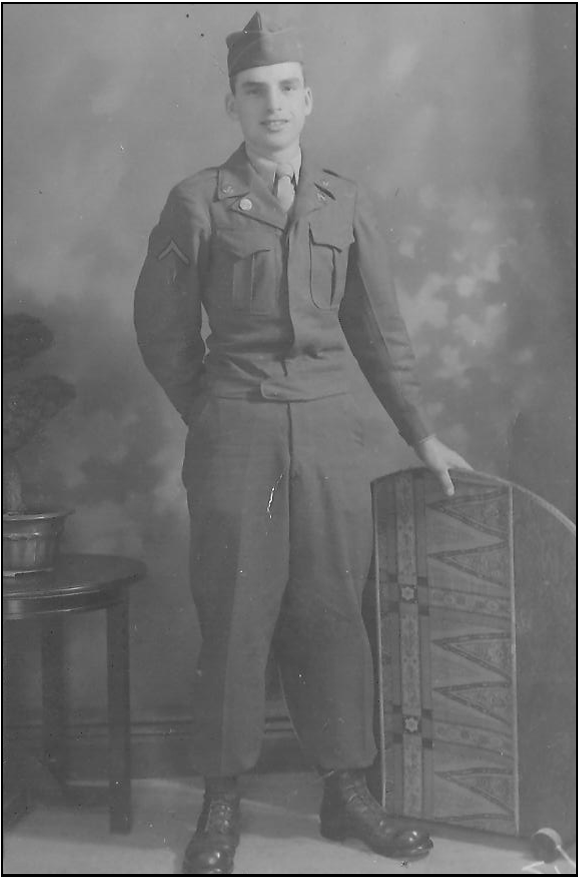 Robert Munro is the oldest son, 3rd child
​of 6 siblings of Hubert and Ruby Monro of Remington Park.

As a young man of 19 Bob joined the American Army in 1947 and was stationed overseas in Japan. Though he held several
Positions in his 3 year tinier, Bob loved being a lifeguard most of all.
​
After his tour, Bob returned home to discover his love of motorcycles as any young man tasting a new found freedom would.


In the following years, Bob was blessed with 3 children who were taken from him to early in life.. Bob's career at the New York Central railroad spanned 36 years. His love of trains was by far his greatest passion.
Bob, met and married his true love Annie, and celebrated 37 years until her death.
Bob is and has been an honored and recognized member of the Canadian Legion #255 for 42 years, and currently enjoys reminiscing with old friends on a daily basis.
Our hearts are proud, knowing Bob is giving and loving person to everyone he meets.
With tears in our eyes, sister Linda and best friend Dorothy are truly of him for all his accomplishments in life and at his Legion.


DRAFT DODGERS IN REVERSE
Illustrating the reverse of draft evaders moving north, these four members of the U.S. Army are all natives of Canada. ( Left to right). PFC Donna Ann Hermann, Sp4 Eric D. Burns, SGT. ROBERT BROMLEY, and Sp5 Leo J. Landry, look at some recent "hometown" literature with Maj. R.V. Roe Canadian Liaison Officer at Ft. Huachuca.
All four are assigned to the U.S. Army Electronic Proving Ground.

SGT. ROBERT BROMLEY a personnel specialist from Windsor, Ontario, enlisted in Detroit.
​He gave his reasons as . "- a chance to travel and see more of the world". Having served in Germany and Vietnam as well as the U.S.
BOB BROMLEY - Honours and Awards Chairman, Constitution and By Laws - Poppy Co-Chair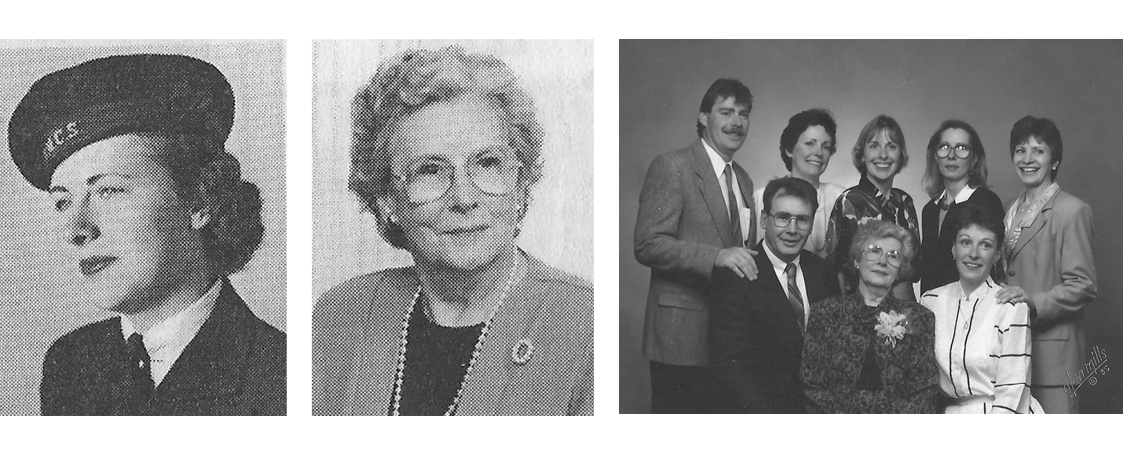 Born June 5,1925 in New Liskeard Ontario, moved to Chapleau at age 3 or 4 and lived
there 8 years till dad's health deteriorated and required a move to London (less snow,
​ice, etc) where he bought a farm where we lived till I finished high school and went to
​work as a bookkeeper.


I joined the Navy in mid 1944 after the "invasion" of Europe and went to Gall for basic training and then to Cornwallis to complete hospital training. Nova Scotia was beautiful but very different from home.
"Statements of Service" shows enlistment as September 1944 but I was working in RCN (London) in 'civvies' for over a month before going to Gall for basic training about October then to Cornwallis for SBA training RCNH graduated in April 1945 in last group of SBA's (about 50 in class) - on wards till August 1945 then shred records for Pacific drafts as I was experienced in office routines.On loan to DVA-October 1945 to January 1946 at TB saw St Hyacinthe.
To Peregrine (Hallifax) till closed doing discharge routines then "Stad" till my discharge in April 1946. Only time I was really homesick reaching barrack at Peregrine 11pm– cold and wet hearing singing on radio– Frank Rockwood.


I arrived in Korea and was dispatched to a trench on Hill 355.
​This was the real war. No practice here. When the enemy pushed back , we went out on many patrols in no man's land.
​I remember going out one night on a fighting patrol to look for the enemy. ​My job as a Leader, was to go out with the Bren Gun.

​​​ When we got close to the Hill, I was to cover the men by firing on
​the enemy, while they went up to find the enemy and cover the exit after coming down. I remember that it was very cold and the ground was frozen. When we got close we were crawling on our stomachs and dragging our weapons with us. I was in the lead and five others followed my tracks, but the next man, being very big and heavy,
​blew off his foot on a mine. We did our job and then put him on a stretcher and brought him back to the Hill. At that point he was picked up by the medics and taken to MASH.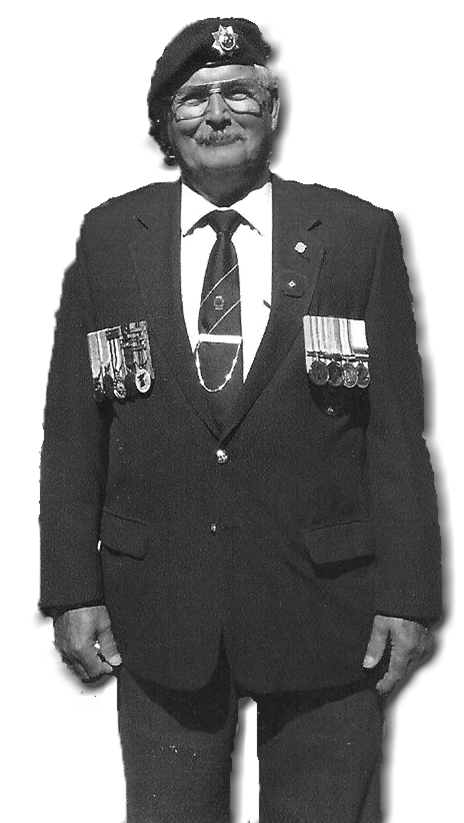 In May 1953, Charlie Company was on Hill 187 and they were immediately brought under attack. In the battle we lost 26, killed in action, 27 wounded, as seven taken as prisoners.
​Some of those killed in action were burned alive in their bunkers. In this fight I had been transferred to the mortar section and had the job of running mortar bombs up to the mortar section. I must say that some of those mortars were extremely hot.

The amount of people killed and wounded totaled over a million in North Koreans and over 115,000 from South Korea, killed or missing. The United States lost 64,000 killed or wounded. Canada lost 516, killed in action, over 12,000 wounded, and16 not accounted for…. I wish to state that I was very upset when the Canadian Government called this a Police Action or a
​small conflict and had never conceded to the fact this was NOT A WAR!What hurt the
​Canadian Veterans? It took the Canadian Government 50 years to Welcome us back home
​and admit that it TRULY WAS A WAR!
I AM PROUD TO HAVE BEEN A SOLDIER IN THE
CANADIAN ARMY AND SERVED MY COUNTRY

BRANCH 255 VETERANS PROJECT

Joined the Royal Canadian Army Signal Corps
in 1960. Upon completion of basic training with Royal Canadian 22 Regiment in Quebec.
Completed his trade training Teletype & crypto operator at Camp Vimy Camp Barrifield Ontario. Posted to 6 Sig Sqn Valcartier , Man Sig Sqn, then Reg hq Sig Troop Shilo Man. From there he got his wings as paratrooper at CJATC Rivers Manitoba in 1966, Also promoted to Cpl that year, In 1968 Posted to Europe and Serve with NATO in Germany, Holland and SHAPE Belgium .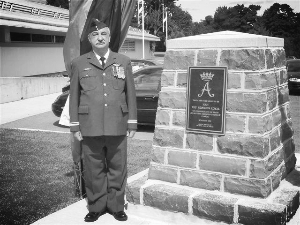 Back in Canada in 1971 Promoted , M/Cpl and Demoted back to Cpl in 73 in order to change trade. In his new Trade as Teletype & Cipher Technician, Frank served at Lackland AFB Texas, Fort Gordon Georgia, and Kansas, re promoted to M/Cpl later on. In 1982 he was Posted to Cdn Norad HQ North Bay Promoted Sgt in 1985 and to Warrant Officer in 1989. While in North Bay he became the Team Leader of the Cfb North Bay GSAR (Ground Search and Rescue Team) Later on 22 Wing Gear.In 1994 was Appointed to the Order of Military Merit by The Governor General .
In 1996 Having reach CRA( Compulsory Retirement Age for Regular Forces ) Transferred to 22 Wing Air Reserve (ARAF) . Moved to Windsor in 1998.
Was Commissioned to the Rank of Lieutenant 2002 and received his 3rd Clasp
to the Canadian Forces Decoration Medal while member of 364 Lancaster Squadron Retired in 2008 having reached CRA for the Reserve Forces.Frank is presently Sgt. At Arms at Branch 255.
Local veteran, Charles Johnston, landed on the beaches of Normandy on June 6, 1944
​with the Royal Engineers. This is not something that he brags about.

Charles, who is 91 years old, is a Remington Park area resident. He was born in what was officially known as the town of Walkersville. He was 14 when his parents decided to move
​back to their homeland of Scotland, taking their family with them.

When war started, Charles enlisted in the British Army on October 15, 1942.
​After training he was placed in the Engineers because he had worked in the steel mills.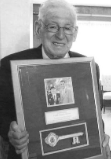 He had further training to learn how to off-load equipment and supplies off the Liberty Ships.

He was sent to France June 3, 1944 where he thinks he stayed on the ship for about three days.
​He then landed on the beaches of Normandy about 11:00 a.m. on D-Day.
Although he didn't see much fighting, the gun fire made the day very noisy and there was always the risk of being hit by shrapnel.

The Royal Engineers used landing craft tanks or LCTs, after reaching the beach, to get out to all the ships and off-load all the equipment. Charles had to use the mechanical winch systems on
​the boats. He put chains around gun carriers and armoured equipment and food supplies.

When he moved into Belgium, Charles was trained to use cranes to unload small boats that
​came up the canals.
He also remembers one conversation he had with a German prisoner.
​The prisoner said,​ "The beloved Fuehrer will take care of you after." Charles said, "Where you are going, you are not going to see your beloved Fuehrer." At war's end Charles was stationed
in Holland and he was officially discharged in 1947.

His parents decided to move back to Canada and Charles came with them taking a position with the Ford Motor Company at it's Walkersville plant before Ford relocated to Oakville in 1953.
​He was hired at the General Motors transmission plant, in Windsor, where he worked until he
​was 65 years old. Charles has received the following awards for his service:

Key to the city of Windsor from Mayor Eddie Francis in May 2004 .Queen Elizabeth II Diamond Jubilee Medal in November 2012 Charles Johnston lives with his wife Jeannette of 63 years in
​the same house that they built together in 1953.
He has been a member of our Legion Branch 255 for over 20 years.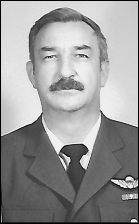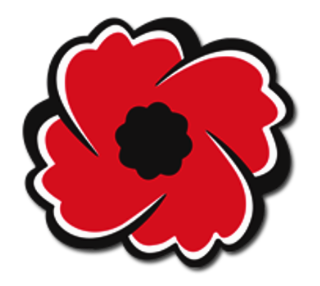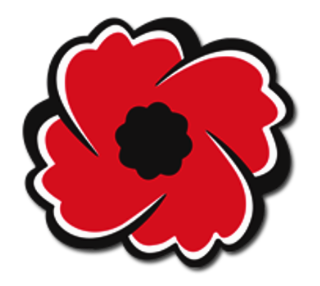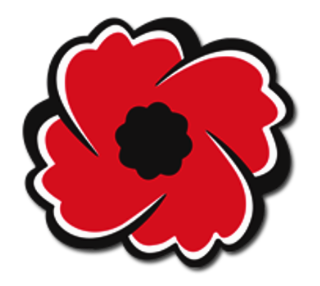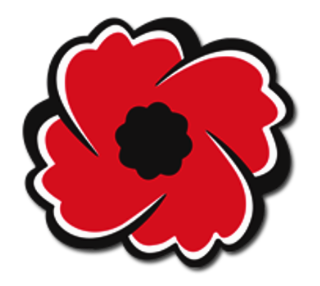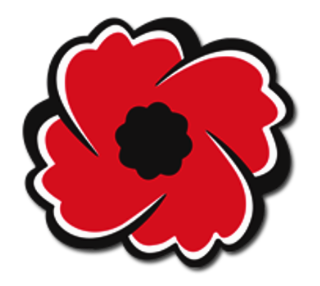 DONALD (DON) DOAN ( R.I.P.)
MANLY MORLEY (MOE) THOMPSON ( R.I.P.)
DOROTHY GRONDIN (NEE CHEEPER)
CHARLES JOHNSTON ( R.I.P.)
rclbranch255.com Website Copyright © Since 2009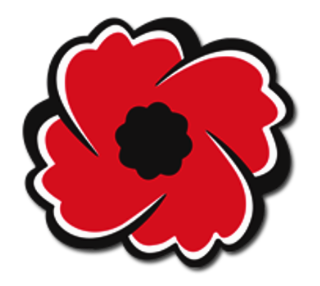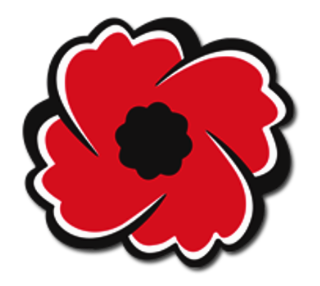 Born: Leamington, ON August 12, 1943
Military: Branch RCAF Sept. 61 - Sept. 66
Service: Other - Cuban Crisis (Cold War)
Areas Served: NATO and NORAD
STNS - St. Margaret's NB, Gimli MB, Cold Lake AB
RCL Member - 2007 - Current Br. 324 (May 2017)Br. 255

Since Service - member of RCL Br 84, 2007-2008
Br. 324, 2008-2017, Br. 255, 2017
2013 - 2017 Exec.Rec. Secty RCL Br. 324
2009 membership committee, NATO Veterans of
Canada. 2012 - Awarded Jubilee Medal by Queen
Elizabeth II For role in NATO Veterans Org. of Canada
​1972 - 2003 Toronto Police Service - clerical, investigative assistant.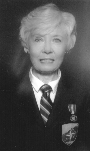 Charles married the love of his life, Doris (Fox), when they met in London, England, whilst serving his country. They were married for almost 69 years.

They had 4 daughters together, Jackie, Patsy, Sandy and Terri. As well, they have 9 grandchildren
and 11 great grandchildren.

Charlie was the Past President at RCL Branch 255 in 1955, and is the oldest member of this branch.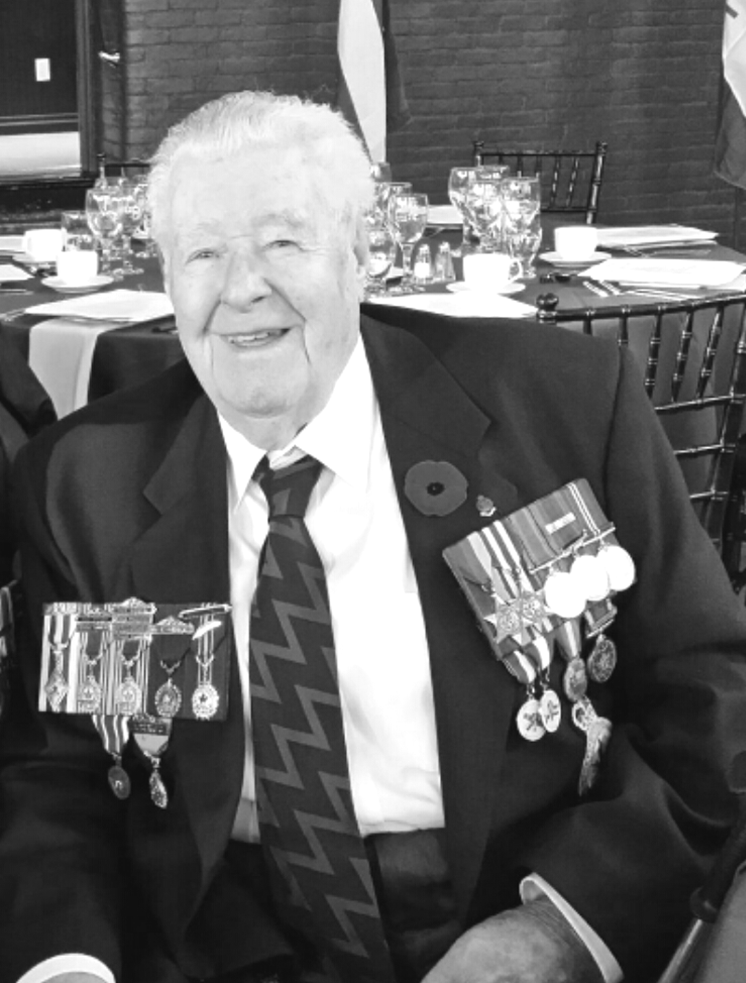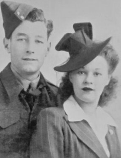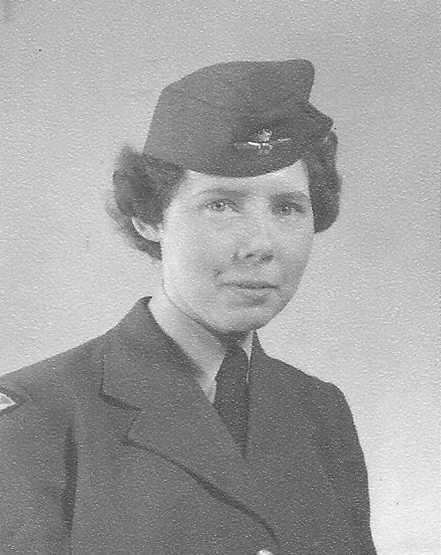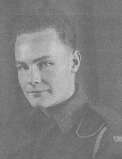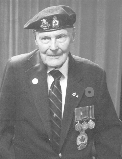 D.O.B.: June 12, 1924
Ronald joined the militia when he was thirteen. Though at that time he was unable to follow the 8th Hussars or the New Brunswick Rangers,
​once the war broke out, he was accepted for active service by the Sussex Royal Rifles.
​
He later transferred to the 4th Canadian Motorcycle Regiment (8th Hussars)
and trained in camp Borden.


He along with the rest of the 5th Armoured Regiment boarded the Monarch of Bermuda and headed overseas. Sometime later he was transferred to the 9 POW camp, where he worked to load over 7000 German and Italian prisoners of war onboard the Queen Mary. His next transfer was to Saint John, New Brunswick, with the Royal Canadian Engineers (RCE) and later the Royal Canadian Electrical and Mechanical Engineers (RCEME) where he departed for Sussex and Cold Brook respectively.